A mattress is an important investment, one that is often underestimated. It can impact how well you sleep, your energy levels during the day, and even the amount of pain you experience on a regular basis.
To ensure your mattress functions as is intended and lasts for years to come, it's important to know a few things about proper mattress care. We break down five tips that can help to prolong the life and benefits of your Sealy mattress.
Vaccuum the surface
The biggest issue with mattress hygiene is typically dust mites. Attracted to the dead skin cells on the surface of your mattress, dust mites cause allergies in many people. The best way to remove them is using a vacuum with a hose attachment. We recommend that you adjust the suction level to a low setting and avoid stretching or damaging the fabric on the mattress surface.
Periodically, you will want to wash all of your bedding and vacuum the mattress simultaneously – this will help to keep your sleeping environment allergen-free.
Spot cleaning
If you need to clean a stain or a spill on the mattress, you can use some cold water and a mild soap on the area. Be careful not to let any of the water soak into the mattress or saturate the fabric. You also want to avoid using dry cleaning agents or any harsh scrubbing brushes, as these may damage the internal components and materials.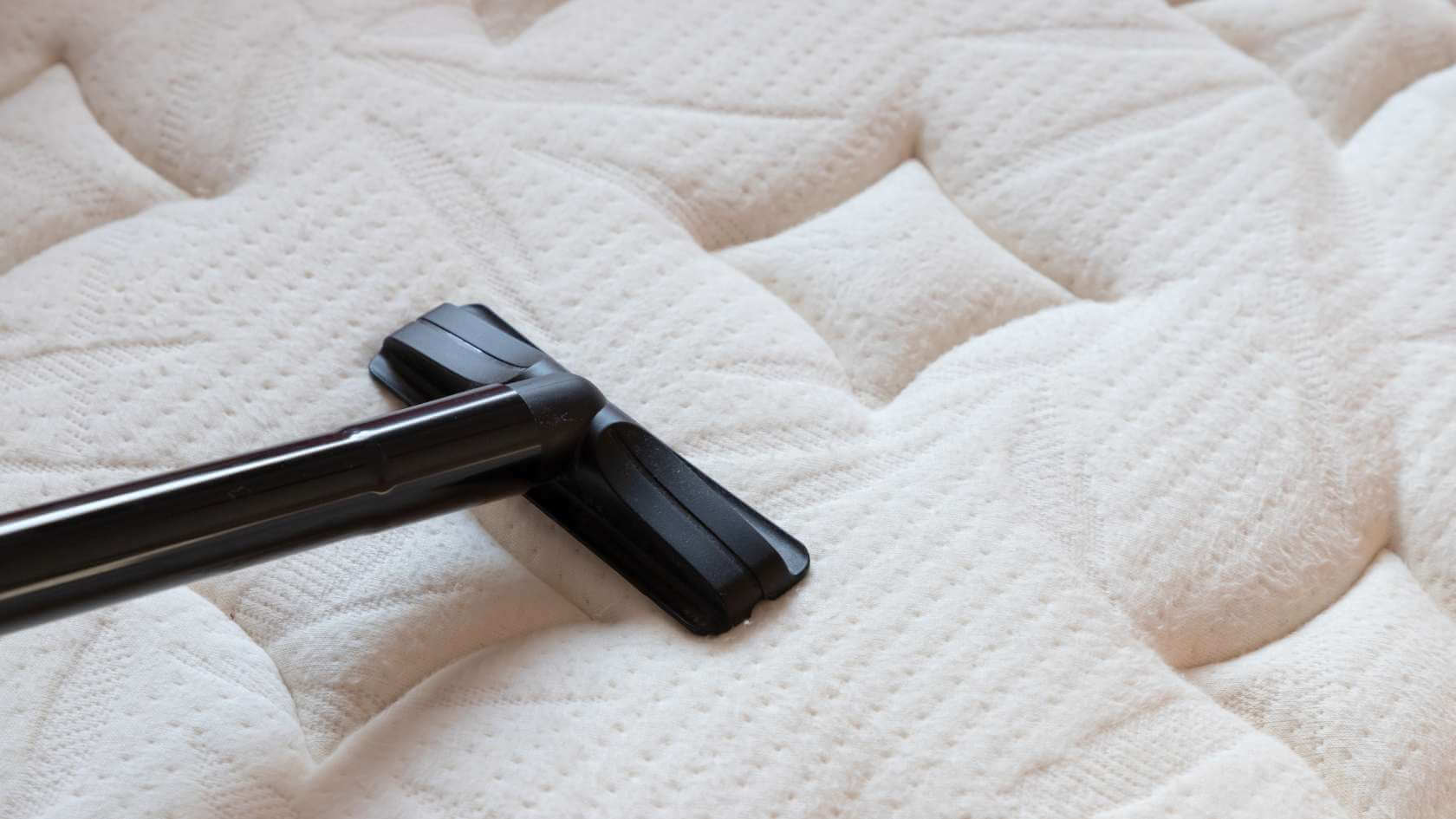 Protection and maintenance
Rotate Your Mattress
To provide adequate comfort, a mattress will have various layers of padding and foam. As you lay on the mattress, a body signature will start to form in the place where you sleep. To prevent these impressions from forming too quickly, you should rotate your mattress on a regular basis.
It is important not to mistake flipping and rotating. A flip mattress is a two-sided mattress, which means it has a coil system in the middle and comfort layers on both sides. This is the way most mattresses were made in the early to mid 1900's. Maintaining even wear was achieved by flipping and reversing the mattress several times per year.
No-flip mattresses were introduced in recent years and have become the dominant way mattresses are made. A no-flip mattress has a support system base with the comfort layers stacked on top. These mattresses can't be flipped because the bottom side has no comfort layers.
Sealy mattresses are all no-flip mattresses, so to maintain even wear, you will need to rotate them. To do so, simply spin it 180 degrees, then realign the mattress with the foundation. The general rule of thumb is to do this once every three months. By rotating it regularly, particularly in the early stages, your mattress will have even wear and will last longer.
Use a mattress protector
Sealy recommends a mattress protector to be used on top of the mattress. Our Sealy protector is waterproof and helps to protect against bed bugs, dirt, and allergens while having cooling properties.
Regardless of whether you go for a simple mattress protector, a mattress pad, a luxurious topper, or a combination of these, the most important thing is that your mattress is protected from the elements. A waterproof cover may be ideal for children's beds to protect from liquids and stains.
Hande your mattress correctly
Another common mattress care mistake that people make is in the way that they move the mattress. Improper handling may present a risk of injury; in addition, it can expose the mattress to damage. Bending, dropping, throwing or warping the mattress may damage the innerspring system or edge support and hinder the proper functionality of the mattress.
One of the most important tips in this regard is to never try to move a mattress alone. It takes two people to safely move it. Additionally, you should always carry it on its side. When moving a mattress through a door or around a corner, do not bend it or try to fold it in any way.
As a further point, avoid using the handles to carry the mattress. The handles are designed to help the user position the mattress once it's set on the foundation, typically for rotating and installation.
Support for your mattress
Use a proper foundation
A good bed base is a vital component. If the foundation is in poor condition or incorrectly set, it will reduce the support, comfort and durability of your mattress.
For this reason, when you get a new mattress, it's a good idea to consider buying a new bed base, too. If it lacks the right support, an old base can make a new mattress feel like it is sagging. Some Sealy Posturepedic mattresses are designed to work best as ensembles; the bases are built to absorb shock and mattress stress.
If you choose to use a non-Sealy slat base, you want to make sure that the slats are spaced so that the gaps are not wider than the width of the slats themselves. Furthermore, the slats should be fixed to the foundation to prevent movement when the bed is in use. 
It is also important to check that the base has a centre rail running head to foot for support, along with a leg in the middle of the base touching the floor. These will help to prevent the mattress from dipping in the middle when weight is applied.
Lastly, here are a few general mattress tips that can help to prolong the life and quality of your mattress.
Tighten legs and castors regularly
Don't stand on the mattress or let anyone jump on the bed
When you get a new mattress, remove all of the packaging and give the mattress time to air out before you put your mattress protector and sheets on
Get the Most from Your Sealy Mattress
If you've made the investment into getting a quality mattress, protect your investment with these tips. 
Additionally, any new mattress from Sealy should be registered for the Sealy guarantee. Every Sealy mattress comes with a card that has the terms and conditions of the warranty and care information. It also has a prompt to register your warranty online. 
With Sealy, you have a brand that assures the quality of their mattresses by paying careful attention to every detail. Every component is thoroughly tested for quality and comfort. As long as you follow these tips for cleaning, handling, rotation and protection, you can rest assured that your Sealy mattress will provide you with years of comfortable rest.